Green Common – Snacks
Time for a Snack Break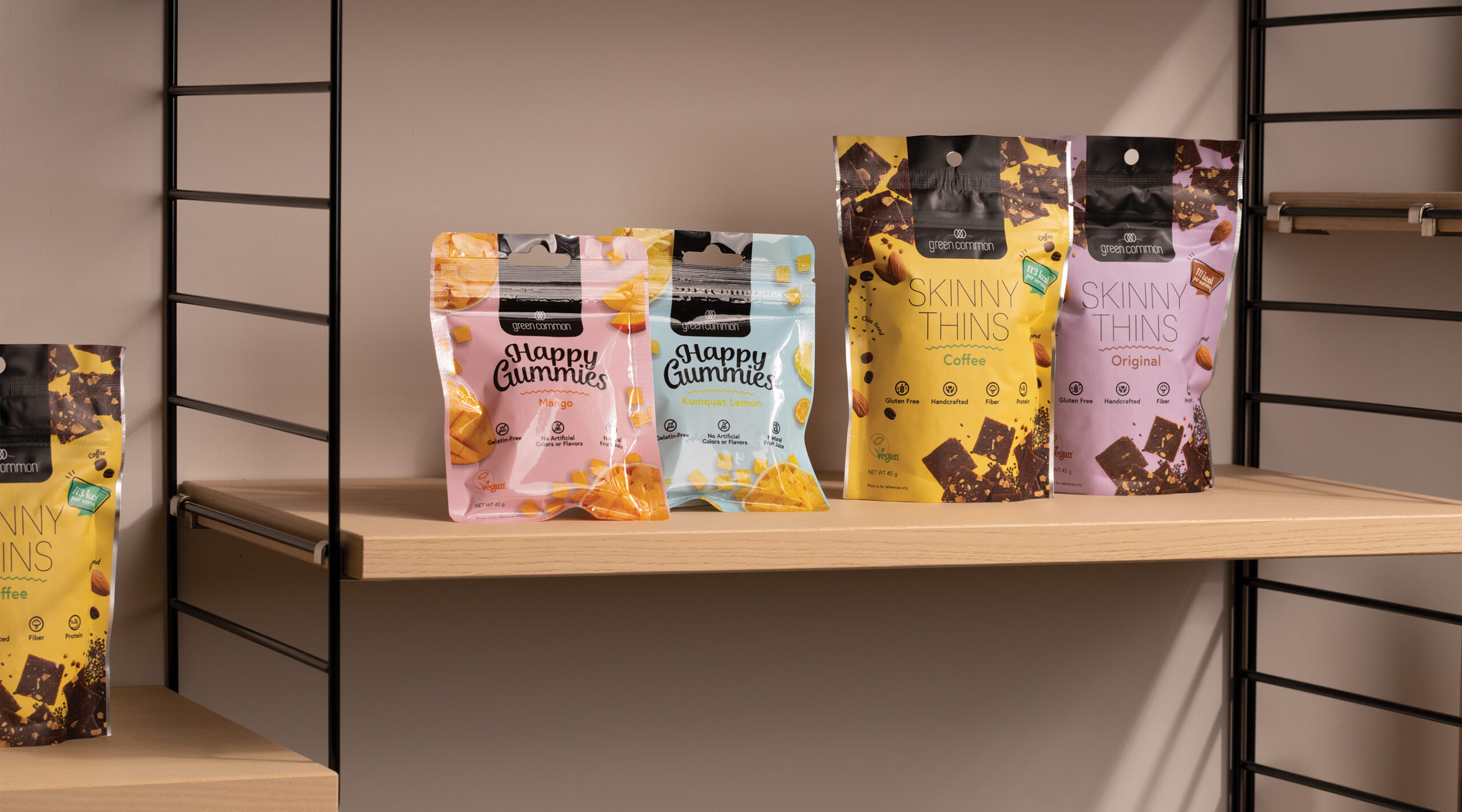 The Secret of Healthy Snack.
Green Common's vegan snacks series provides healthy alternatives for office ladies. Working nine to five beyond is common in Hong Kong, this snack series curb our mid-morning and afternoon cravings while eating healthily.

Green Common Skinny Thins and Happy Gummies are the good news for having a sweet tooth!

To emphasize the characteristics of the snacks, special typographical treatments were applied on the product names, light and thin for Skinny Thins, while playful and round for Happy Gummies.

Other than that, the main ingredients were highlighted on the pack for easy communication with customers.