Green Common – X'mas Gift Box Packaging
The Precious Christmas Gift with your own Blessing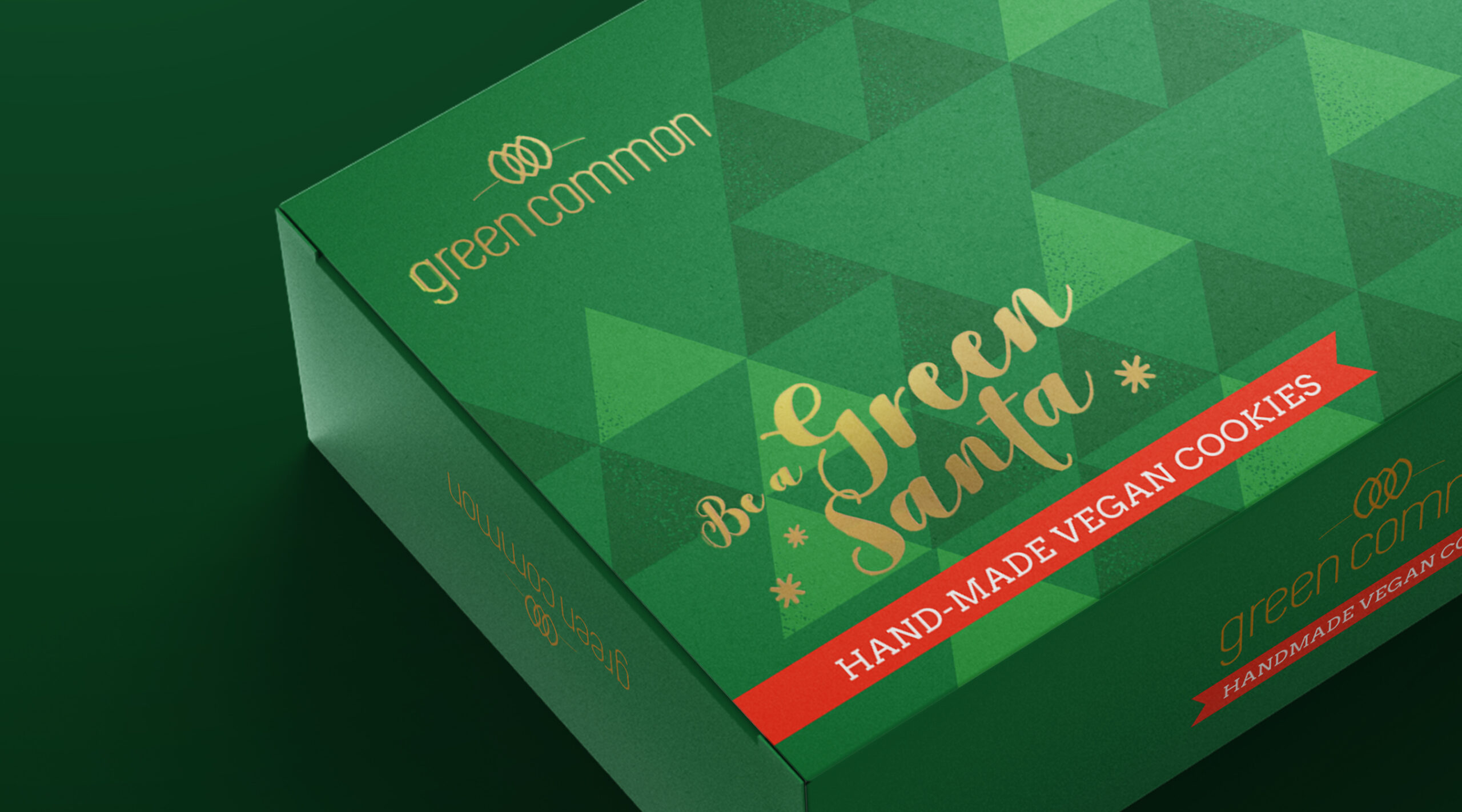 A Special Gift to your Loved One.
The 3 core values of this Handmade Vegan Cookie Gift Box are "Delicious, Environmental Friendly and Healthy", how could we deliver these messages whilst adhering to the theme of Christmas? We answered all these questions with a concept of a deliverable gift that can be personalized with bespoke messages and a box that can be reused as a mini storage box.

The Cookie box was wrapped in form of a special parcel from "The Green Santa". On the front of the box, was an area where the sender could write down personalized blessings, making it a truly unique and heart-warming Christmas gift. Information about the number of cookies and flavours were playfully hidden in the graphics of the stamp at the right top corner – in the end, Christmas is a time to show your love to friends and family, to feel blessed and to have some fun, isn't it?