Green Monday x Sands – Green Cuisine Campaign
The Green Cuisine in Macao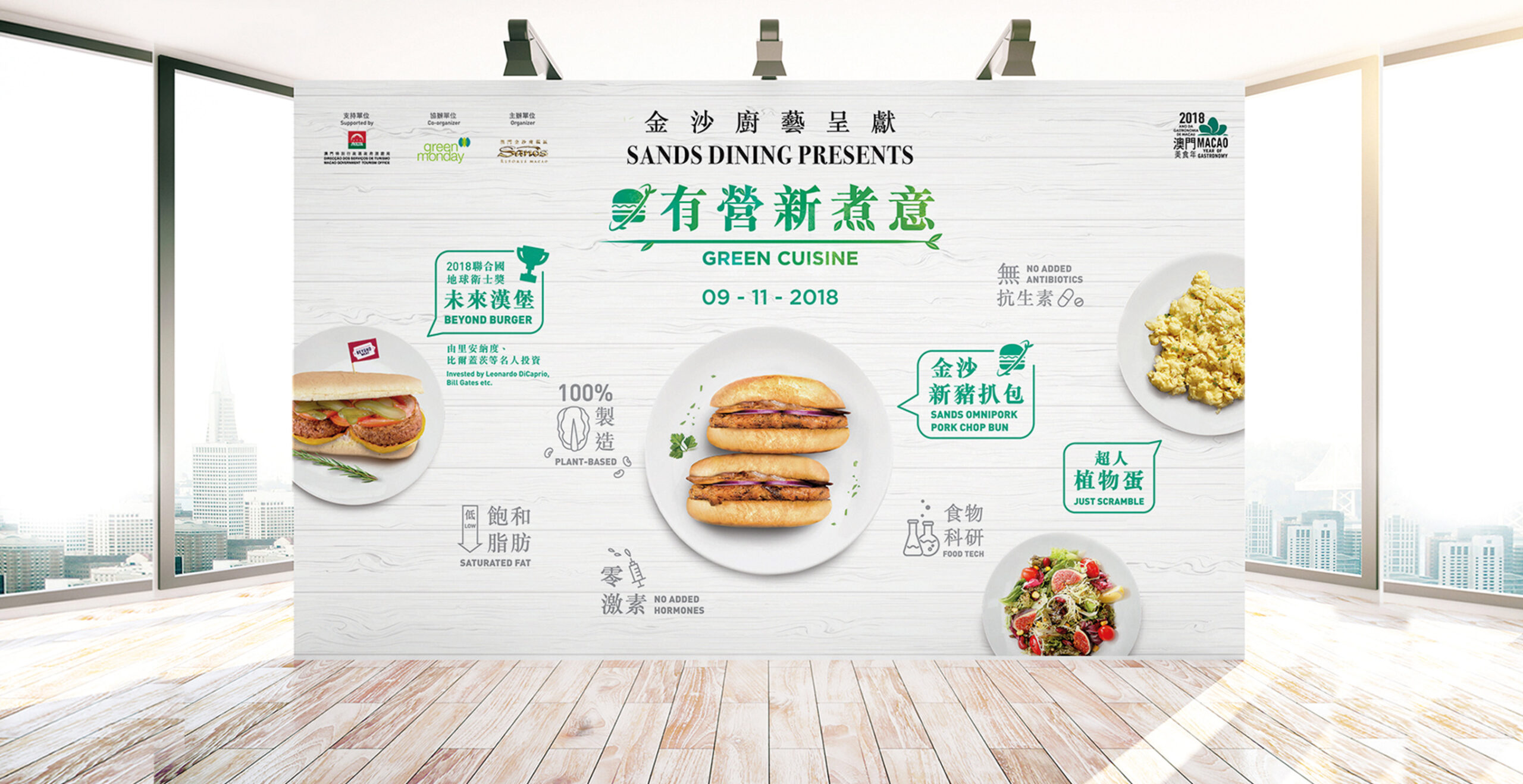 Promoting a Healthier and Greener Lifestyle.
A collaboration between Sands Resorts Macao and Green Monday, 14 of Sands Resorts Macao restaurants to provide an array of innovative, nutritious and delicious vegetarian dishes. Adopting a plant-based diet is not only good for your health, but also helps reduce the carbon footprint for our planet.

Key visual was developed to bring out the message of futurism, vegan food and healthy lifestyle. Not only featuring the photos of 3 hero dishes for this campaign in the layout, but also highlighting the significant advantages of green cuisine with illustrative icons, so as to catch the eyeballs and convey the unique benefits of a vegan lifestyle to customers at the same time.